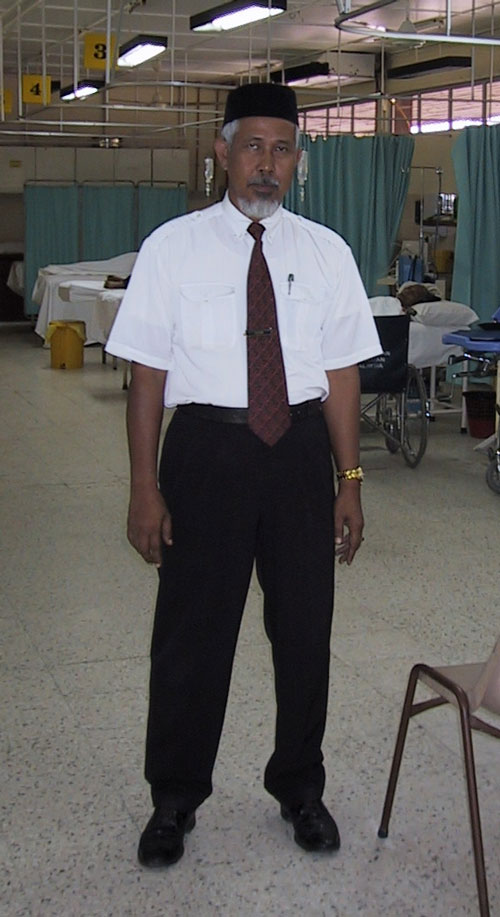 My name is Che Alim Che Haron from Malaysia, working as Medical Assistant in Accident and Emergency Unit at the Pasir Mas Hospital in Kelantan one of the state in Malaysia. My duties are to examine and treating the patient also prescribing the medication.

I liked to work with the people, I involved in a few number of NGO's. I'm the Chairman for UMNO Bahagian Rantau Panjang, Chairman for UMNO at Cawangan Kepas, Pasir Mas , Kelantan; Vice Chairman for Parent Teachers Association at the Lemal Primary School, Pasir Mas, Kelantan; Committe Member of National Union of The Medical Assistant, Kelantan Branch; Chairman for Pembinaan Masjid Kg. Kepas Apam, Pasir Mas, Kelantan.

At my office I'm the committe member of Multimedia state level, committe member of ISO, Majlis Bersama Jabatan, Keselamatan Pekerja.

In multimedia I honoured for making the Hospital Pasir Mas Website at the national level and second place for state level.

I'm married, have two sons and four daughters; my wife name is Zaharah Mohd. Latif, she is from Malacca and working as Sister in the Labour Room at the same hospital.

Malaysia one of the country in Asia and still growing for development and soon will launch the Multimedia Super Corridor which will run the electronic government.

Im still new to the Internet and I like to receive any comment from you all. Do hope will receive any comments.

In Malaysia we have two internet service providers

TMnet which run by Telekom Malaysia Berhad
Jaring which run Mimos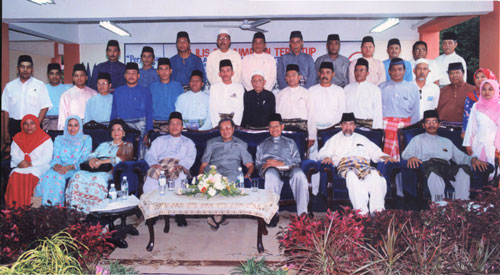 As Chairman of the UMNO Bahagian Rantau Panjang photographed together with Prime Minister of Malaysia Dato Seri Dr. Mahathir Mohammad and Committe Member of UMNO Bahagian Rantau Panjang.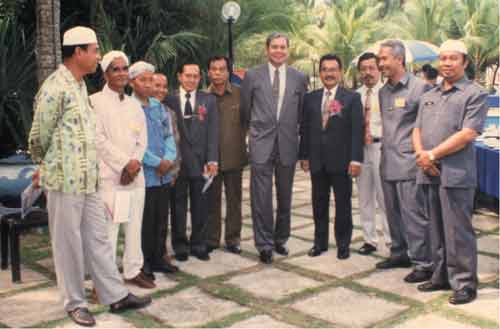 Together with Chief Secretary of Education Ministry, as a representative of Parent Teachers Association of the Lemal Primary School in the meeting with Ministry of Education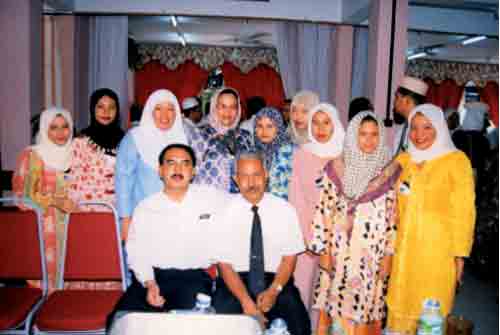 Photoghraped with Dato Ali Rastum, Malacca Chief Minister